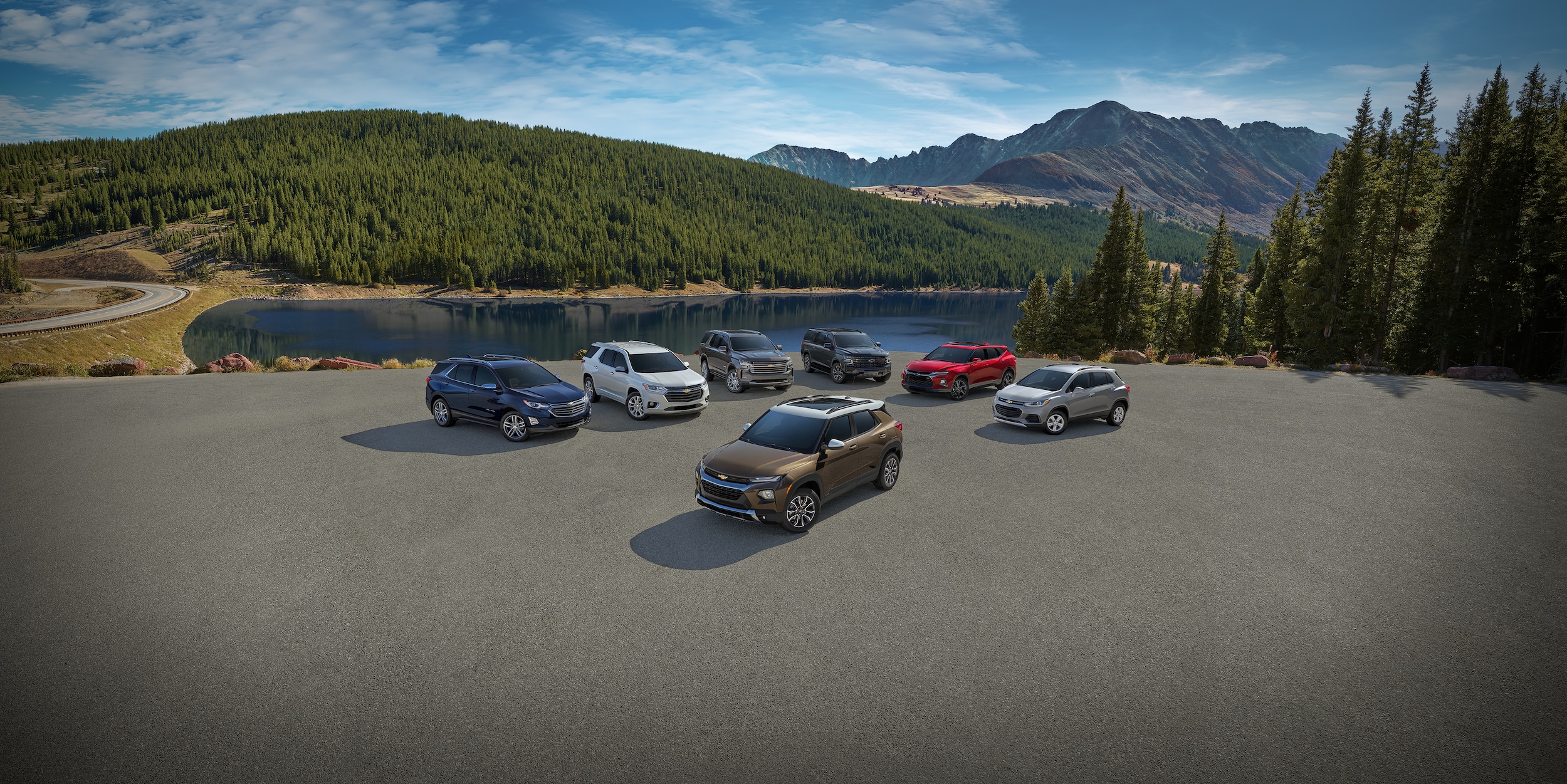 Now is a great time to think about buying a new car, truck, or SUV, and if you are looking for options, you've come to the right place. At Ben Bissett Chevrolet, we offer one of the largest new inventories of Chevy models, and you'll be surprised by just how many there are to choose from. Continue reading to learn more!
Chevy does a great job of offering a new model for every driving need. For example, the Chevy truck lineup consists of mid-and full-size options such as the Chevy Silverado, Chevy Colorado, and Chevy Silverado HD.
Alongside their trucks, Chevy offers many robust SUVs like the Chevy Trax, Blazer, Suburban, Tahoe, and Trailblazer! From sporty to luxurious, you can have it all.
And, finally, the Chevy car lineup has some impressive models like the new Camaro and Malibu that you quite a few of in our area!